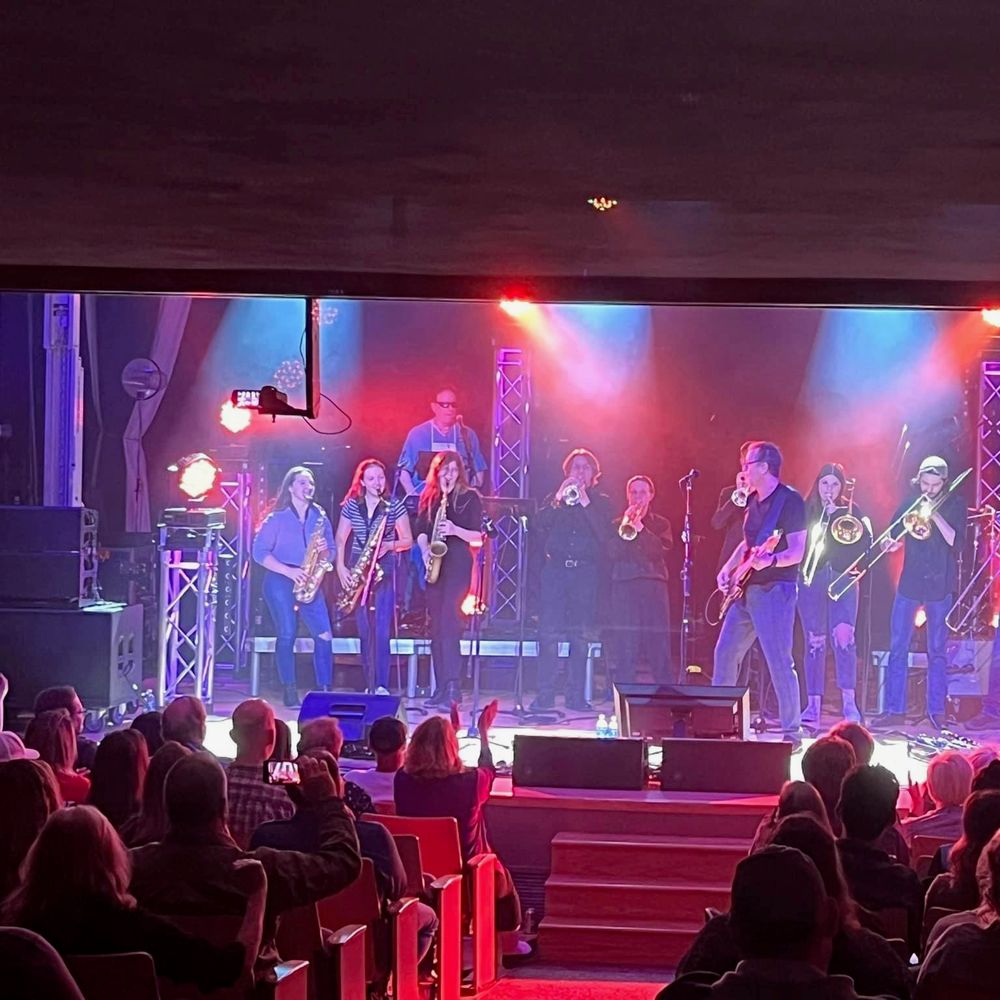 Stunning music, extraordinary kindness - Winona Press
April 20th, 2023
Two days after the concert last Saturday night, I am still savoring and celebrating the experience. It started with extraordinary music. St. Paul and the Minneapolis Funk All-Stars brought world-class musicianship to our little bend in the river. Four of the band members played with Prince during the Purple Rain era, and I had never before seen a Soul Train award winner like Jellybean Johnson bring a guitar to life. Scrape me up off the floor!
But the gift of great music was just the beginning of what made the night so special. For years now, Hurry Back Productions has been involving the community in its shows. When a nonprofit organization helps out with a show, Hurry Back makes a generous donation. Every one of us who has participated through the years has been grateful for the access to live music, the chance to celebrate and involve our volunteers, and the generous mission support.
Even with that kindness as the foundation of these events, the Saturday night performance blew my mind. St. Paul Peterson, a Minnesota Music Hall of Famer, and the band did a master class with Cotter band students. What an opportunity! Then the Funk All-Stars brought the students on stage and featured them in a song. It was so fun and beautiful to see. The balcony was filled with high school students from around the area, and judging by the dancing and cellphone lights, they were having a great time. And at the end of it all, the band mentioned that they were staying to take part in the Cotter Jazz Festival. What a gift to music students. 
I would like to celebrate the stunning music and extraordinary kindness of Hurry Back Productions and offer up my gratitude on behalf of all of us who enjoyed the concert and loved to see students — the future of music — being treated to such a powerful learning experience.
 Op ed - Amanda Hedlund, executive director, Habitat for Humanity-Winona County
https://www.winonapost.com/opinion/stunning-music-extraordinary-kindness/article_57667c52-dee1-11ed-83d2-338bf319edd7.html
Funky fun highlights Blues Fest's opening day - by: Leith Dunick -TBNewsWatch.com
"

St. Paul and the Minneapolis Funk All Stars stole the show on Day 1"
From classic rock to country to the blues and the Minneapolis sound, there was a little something for everyone on Friday.
THUNDER BAY – Prince has been gone for more than three years, but his sound will never die. 
Not with bands like St. Paul and the Minneapolis Funk All Stars keeping his legacy alive, still pursuing that First Avenue style made famous by the purple one in the late '70s and early '80s as he burst from the Twin Cities onto the global stage. 
Audiences may have come for Johnny Reid and Tom Cochrane and Red Rider on Friday night as the 2019 Thunder Bay Blues Festival kicked off at Marina Park, but those who came early got a fun-filled taste of the Minneapolis sound. 
Led by St. Paul Peterson, recruited out of high school by Prince himself to play in his band, St. Paul and the Minneapolis Funk All Stars stole the show on Day 1. 
Featuring Jellybean Johnson, who played with Morris Day and the Time and later in The Family, singer Ashley Tamar Davis, who sang with Prince on Beautiful, Love and Blessed, and keyboardist Cassandra O'Neal among the collection of talent culled together by Peterson, the band danced and sang their way through a collection of songs from their past. 
Jungle Love, featured in the iconic film Purple Rain, got the crowd in the mood and then a medley of Prince favourites sealed the deal, a collection that included Cream, U Got the Look, Delirious and Kiss.  
"We were all connected to Prince, except Gene (Lake)," said Tamar Davis, fresh off her scene-stealing performance. 
"I worked with him for years and did a whole album. Paul and the rest came way before my time, but they did all of the Time. All of those original records, that's all them. It was just a blessing to meet them in person and hear them live. They don't age."  
Tamar Davis said it's a blessing to be able to keep Prince's music alive.  
"When he's alive, you're not thinking about carrying on his legacy. You're just living in the moment. Now that he's gone, it's like you have no choice but to carry the sound because the funk was so alive when he was here," she said. 
 https://www.tbnewswatch.com/local-news/funky-fun-highlights-blues-fests-opening-day-26-photos-1558007?fbclid=IwAR16LdpqKyLJ0Yfr8yIz2i40ovhp1mLbAlD6tkKxSOtLuggVwhpO2Ec5E40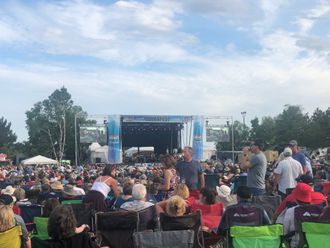 Mpls Star Tribune - Prince Doctorate Celebration -By Jon Bream Star Tribune SEPTEMBER 26, 2018 — 11:03PM