Click on the right to download an informational 1 Sheet
"I wish there was a word big enough to describe how totally amazing these guys are…The music and the way it is played will have u dancing and crying all in the same show…And I believe my brother Prince would be proud…I know that I am."
Tyka Nelson
 "There is great and there is Greatness. Greatness is the man, the sound, the soul, and the undeniable spirit of St Paul Peterson. My life has been blessed because of him."
Sheila E
These guys are hands-down my favorites to work with for corporate/private events. Last nights event was no exception. Excellent show!! Thanks St Paul and the Minneapolis Funk All Stars  
Jessica Sullivan Thomas - Paisley Park
Un - FUNKIN' BELIEVEABLE - I loved singing with St Paul and the Funk All Stars! 
Steven Tyler (Aerosmith) 
Y'all's show was killin! I loved playing with you at Vibrato in LA. 
Jesse Johnson - The Time
"St Paul is one of my favorite artists and bass players for so many years. It's wonderful finally seeing him live. It shows how talented and funky he really is!  Get ready to feel the FUNK!"

Victor Wooten                                                         
"What a groove!  I can't wait to have them back to Fleetwoods!  They absolutely rocked the house"  
Mick Fleetwood (Fleetwood Mac)
When they say "music is good for the soul", they mean YOU ALL! I danced, sang out loud, and shed a few tears for this much needed experience!
Ronica Hopkins 
Seeing St. Paul and the Minneapolis funk All Stars is a must see experience for all Purple Family members.
John Sanders
Seeing St Paul and the Minneapolis Funk All Stars was incredible. St Paul and the band share the experience and legacy of Prince and the Minneapolis Sound. Once you see them perform, you know that Funk is NOT dead.
JD Washington
Saw you guys at Vibrato in LA- energy and musicianship was off the charts! If you haven't seen them yet...what are you waiting for??
Kevin T Norris
As Operations Manager for Marzullo Tour Services, Production Company for Purple Rain, my objectivity might be biased but St Paul and the Minneapolis Funk All Stars is 100% the real deal. I recently saw them in Los Angeles with special guests Jerome Benton and Susannah Melvoin, I felt I was back on the 1999, Controversy and Purple Rain tours!
Ross Rylance 
I have seen St Paul and the Minneapolis Funk All Stars several times! What I love about this band is that they pull from different eras of the #minneapolissound music from Early Prince to his catalogue in the later years of #NPG even #thetime is feature both in set list and band members when they regularly have #jellybeanjohnson on guitar when MOST outside of Minneapolis only know him as drummer from #morrisdayandthetime! #JesseJohnson has even performed with them! The lady vocalists are carefully selected just as the musicians. They are always super talented women that many don't get to see on the regular but made their mark heavy in the purple city.
Ameda Colburn
I tell people all the time, St Paul and the Minneapolis Funk All Stars is the closest thing we'll ever get to a live Prince show.
Derrick Crutchfield 
"I drove 8 hours to see St. Paul and the All Stars and it was worth every minute to dance my ass off to the hits and the deep cuts. They sound like they're in their prime!"
JonJuan de Stelnpo
As David Crosby said "Music is love". This band epitomizes that phrase. It is evident that they love music and that they love each other. They embrace both their past and their future with equal passion giving the world an exciting enjoyable musical experience.
Thomas H. Docken
St. Paul and the Minneapolis Funk All Stars are so funky, my draws caught on fire and I slapped somebody, HEY!! I danced until I hyperventilated!
Durga McBroom  
Saw the band twice at Vibrato and have to say they were as tight as can be and made me feel like I was at a live Prince Concert from years ago. They had me out of my seat dancing and singing along. I cannot wait to see them again
Shannon Marie 
St. Paul and The Minneapolis Funk All Stars
St Paul and the Minneapolis Funk All Stars are a collective of musicians who've come together to celebrate the synth-heavy pulse that came out of the Twin Cities that has been credited as one of the most vital R&B movements of the past 30 years. Each member of the band is a former member of the Prince camp who have formed the Minneapolis Funk All Stars led by St. Paul Peterson who was in the Time & The Family.
St. Paul Peterson - Lead Vocals and Bass - The Time/The Family
Paul Peterson, dubbed St. Paul by Prince in 1985 when he asked him to be the lead singer for his group The Family, is the leader of The Minneapolis Funk All Stars. He originally joined the Prince camp as a replacement for Jimmy Jam in "Morris Day and The Time"in 1983, and appeared on their double platinum album "Ice Cream Castles" and in the movie "Purple Rain."  He was a part of their biggest hits "Jungle Love" and "The Bird."
When Morris Day went solo, Prince chose Paul to be the lead singer of his newest group The Family, who were the first to sing the song "Nothing Compares 2 u."
He is the youngest of the "1st Family Of Music of Minnesota," The Peterson Family, and has been honored by The Mn Black Music Awards as an Icon in 2022.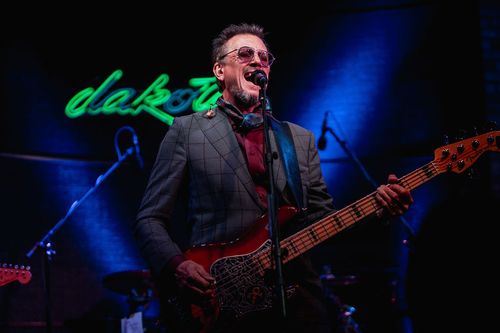 Jellybean Johnson - Guitar - The Time/The Family/Jam and Lewis Producer
As a founding member of The Time, drummer and percussionist Jellybean Johnson also works as a producer, musician, and songwriter. He became a long-time associate of Flyte Tyme productions. His first session job was being a musician for Alexander O'Neal's #11 R&B hit "Innocent" (produced by The Time bandmates Jimmy Jam and Terry Lewis). On this track, he was not only the drummer, but also delivered the guitar solos for the second half of the ten-minute long song. From this point on, he was in-demand as a session guitarist for Janet Jackson, Alexander O'Neal, New Edition, and many others. Throughout his career, he has also produced a number of hits for Alexander O'Neal, New Edition and many others. But it wasn't until 1990 when he would co-produce (with Janet Jackson) his biggest hit to date: Janet Jackson's Heavy Metal/Rock inspired #1 smash hit "Black Cat". He has also co-produced Mint Condition's entire debut album Meant to Be Mint.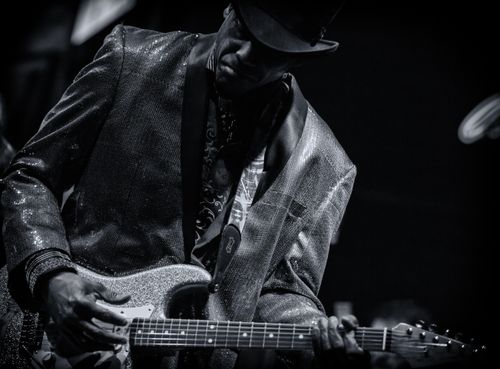 Kirk Johnson - Drummer -Prince/NPG
Although he was in Purple Rain, Kirk did not begin working with Prince until he became a member of the NPG in 1990 – first as a dancer and percussionist.  He took over the drum chair in 1996, a role he filled periodically over the next two decades while also serving as Paisley Park's estate manager.  He worked with Prince up until the day that the artist passed away and, to this day, Kirk also works with the Prince Museum.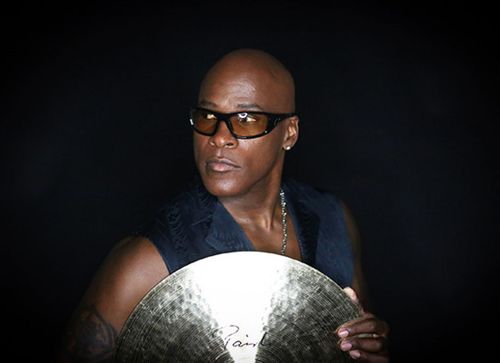 Dr. Fink, an original member of Prince and the Revolution joined St Paul and the Minneapolis Funk All Stars in 2022.
He has also worked with artists, songwriters and producers, including The Time, Lipps Inc., The Jets, Vanity 6, David Z., Bobby Z., P. Diddy, The Rembrandts, Phil Solem, PC Munoz, 7 Aurelius, Steve Nathan, Shock G, Kris Vanderheyden Bray, Criss Starr, and Marc Mozart. 
Fink has won three Grammy Awards, three American Music Awards, and numerous RIAA gold and platinum awards for his work with Prince and The Revolution.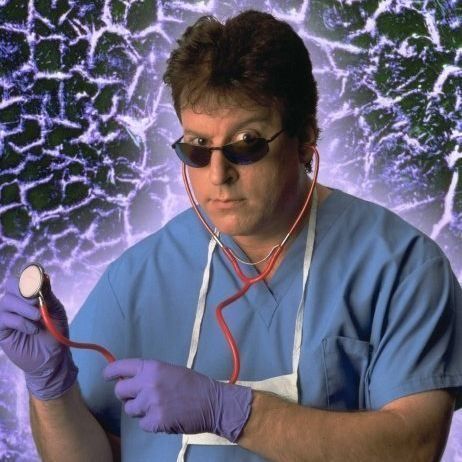 Oliver Leiber - Guitar/Producer - Tamara and the Scene/Paula Abdul
Part the of the fabric of pop music coming out of the Mpls in the 80's, Oliver is a world class guitarist, drummer, songwriter and producer. He is responsible for all of Paula Abdul's early hits, recorded at various Mpls studios, utilizing Mpls musicians.  Paula's record sold over 20 million copies. He also played with "Ta Mara & the Seen," a Jesse Johnson produced project.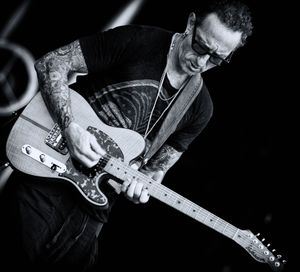 Elisa Fiorillo - Vocals - NPG
Elisa toured with Prince and the NPG from 2009 -2014, and scored two top 20 hits with Jellybean Benitez. In her pop career she's collaborated with: Prince, Jellybean Benitez, Savage Garden, Dave Koz, La Toya Jackson, Luciano Pavorotti, Belinda Carlisle, David Cassidy among others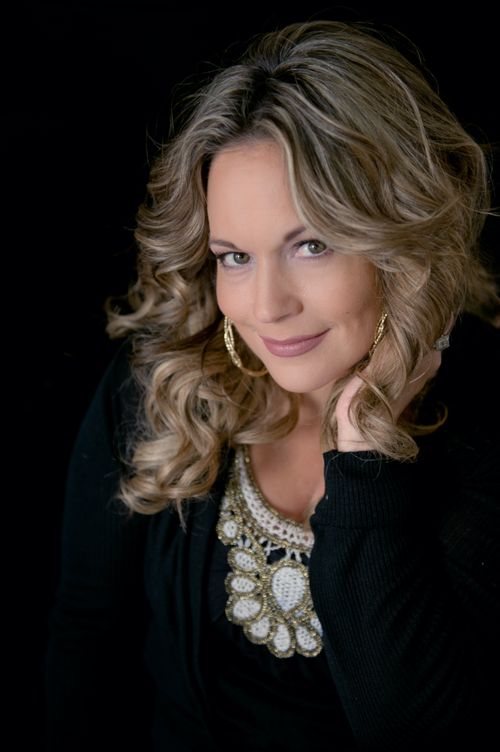 O'Dell - Guitar - Mint Condition/NPG
Guitarist who became a founding member of the R&B band, Mint Condition. They're known for chart-topping hits such as "Breakin' My Heart and "What Kind of Man Would I Be.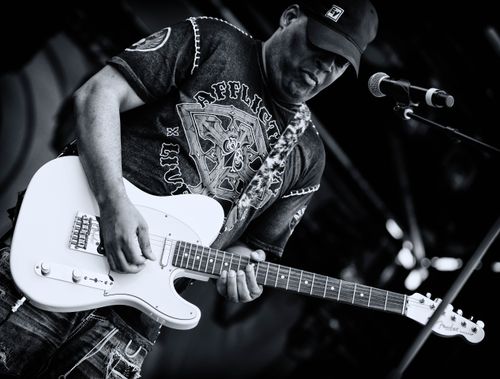 Ricky Peterson - Keys/Vocals - Producer for Paisley Park Records/Stevie Nicks/Fleetwood Mac
A life long Minnesotan whose sound has always focused on a characteristically "Minneapolis" sound, Ricky Peterson is best known for his now 20 year association with saxophone legend David Sanborn and for having, produced, written and played keyboards for Prince on and off since his early days on the Twin Cities scene (perhaps most notably producing and arranging the song "The Most Beautiful Girl in the World"). 
Playing on David Sanborn records since the mid 80's, he ensembled with and produced Sanborn on "Songs from the Night Before" and Prince on "Gold", "Emancipation", "Crystal Ball". Peterson also played a big part in writing and producing George Benson's "That's Right" CD. He is currently on tour with rock icon Stevie Nicks and Fleetwood Mac.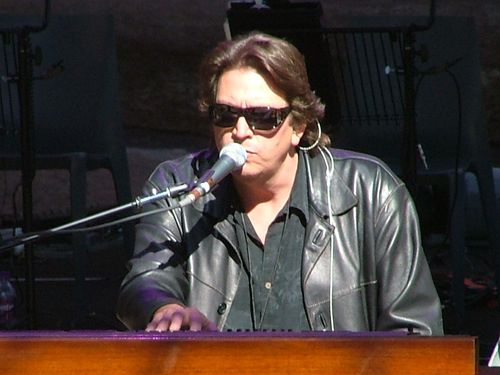 Sueann Carwell - Singer - Original Prince Protegé
Prince's original protegé, she was signed to a major label as a teenager. Sueann Carwell has also worked extensively with Jesse Johnson and Parliament-Funkadelic.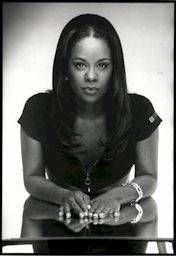 Susannah Melvoin - Vocals - The Family/fDeluxe/Prince
Jason Peterson DeLaire - Sax/Keys/Vocals - Carmen Electra/Solo/Michael Bolton
Mike Scott - Guitar - Prince and the NPG
For Serious Booking Inquiries